Womanizer Premium Clitoral Stimulator Rouge
Code:

WM003-R

Weight:
Dreamy clitoral stimulation
Smooth sensations and an ergonomic design
Pleasure air technology
Smart silence - only works on contact with the body
Achieve multiple orgasms
100% waterproof
12 intensity levels
Autopilot function to control the stimulation for you
Magnetic USB charger

LIMITED OFFER - FREE TOTE BAG AND CLITERARY DEVICES KIT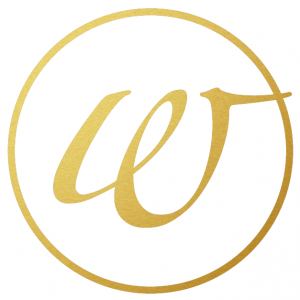 Detailed description
**FREE WITH WOMANIZER STARLET AND PREMIUM**
Get a free Womanizer tote bag AND Cliterary Devices Kit while stocks last. No code required!
The Womanizer™ Premium is the ideal combination of new technology and high-quality design.
Pleasure Air™ Technology works by gently and indirectly, stimulating the clitoris with 12 different intensity levels ranging from supersoft to powerful.
The new Autopilot function, creates a new experience with every use. It will randomly select various stimulation patterns and intensities, creating a unique experience every time.
Smart Silence is a discrete feature that senses your desire. The Womanizer Premium doesn't turn on until it's almost touching the surface of your skin, and it will turn off and go completely silent when you take it away. No need to worry about turning it off quickly, or even ever, with this discrete feature.
It is 100% waterproof which makes it great to use in the tub and makes for easy cleaning too.
Pleasure Air™ Technology
Womanizer's unique Pleasure Air™ Technology stimulates the clitoris without touching it. Pleasing gentle suction and vibrations lead you to a new kind of orgasm.
Patented Pleasure Air Technology serves a touchless delight: Pleasant suction and gentle massaging air waves lead to a completely new kind of orgasmic experience. Relax and enjoy the waves of pleasure.
12 intensity levels
Whether you are looking for a super soft or a super powerful level of intensity – or somewhere in between – your next orgasm awaits you at the push of a button.
Autopilot
Relax and let go with the Autopilot. Once the Autopilot is activated, stimulation and intensity vary randomly within the selected mode for a unique experience every time.
100% waterproof
The womanizer is 100% waterproof - take it in the tub with you. Your showerhead can now retire.
Smart Silence
Smart Silence starts exactly at the point when you're ready to go. Thanks to this sensor, the Womanizer Premium only turns on when it is close to your skin.
Magnetic Pin USB
There is no need for batteries: the Womanizer comes with a magnetic pin USB charging port.
Premium package contains:
Premium Stimulator, USB charging cable, satin storage pouch, two stimulation heads and user manual.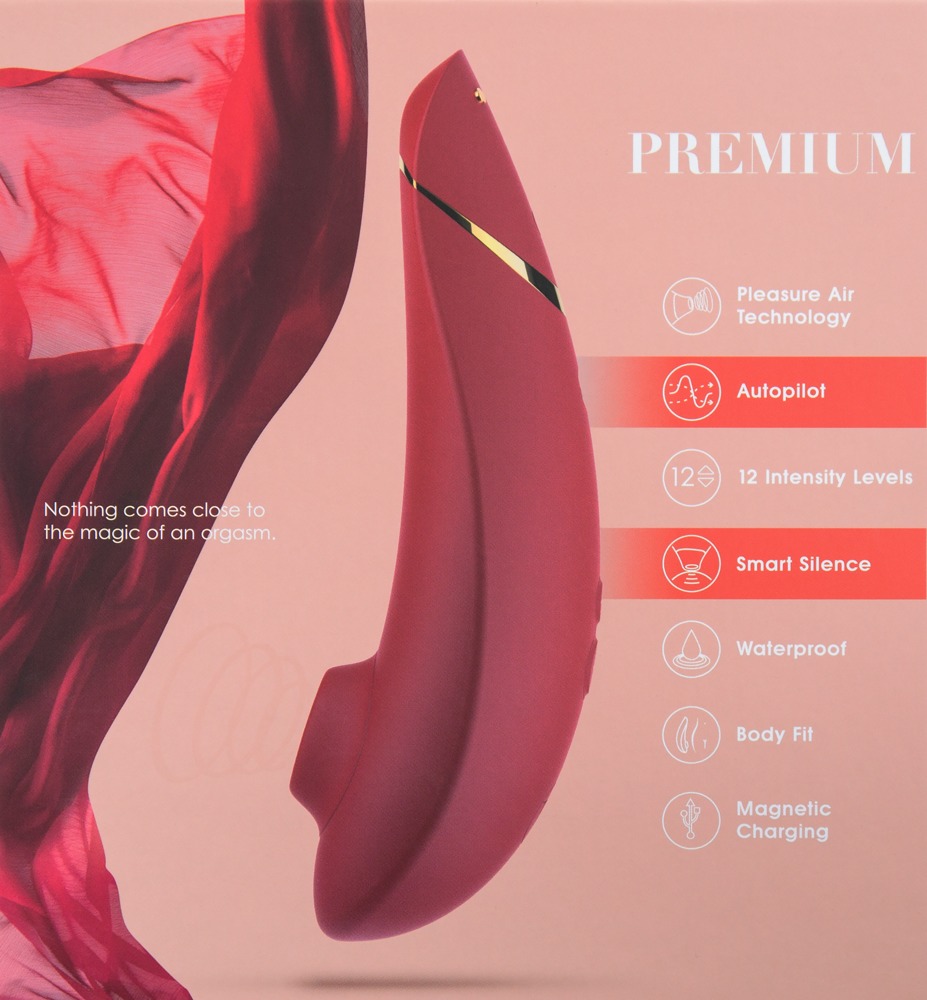 Batteries:

Waterproof:

Material:

Medical Grade Silicone, ABS