Orgie Bio Vegan Rosemary Massage Oil
Code:

OR048

Weight:
Beautiful and stimulating massage oil
Vegan friendly
Rosemary aroma
Energising and arousing
Made with natural ingredients
Oils cultivated and extracted sustainably
Paraben, silicone, microplastic and phthalate-free
Not tested on animals
Recyclable and environmentally friendly packaging
Place an order for £35.00 or more to get FREE UK DELIVERY! (Excludes sale items)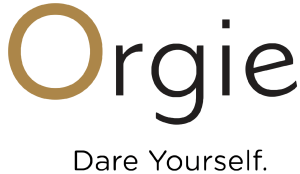 Detailed description
A Sensual and Energizing Organic Massage Oil with Rosemary Oil.
With a striking natural rosemary aroma, Orgie Bio Rosemary Organic Oil is the right choice for moments of intimacy and pleasure with intensified stimuli.
Known for its stimulating effects, rosemary is the star in this massage oil, energizing and arousing the body and senses with every touch and movement you make.
Made with certified natural and vegan ingredients, Orgie Bio Organic Oil Rosemary is formulated with oils cultivated and extracted sustainably and free of chemical products.

The formula contains Helianthus Annuus (Sunflower) and Prunus Amygdalus Dulcis (Sweet Almond) and Rosmarinus Officinalis (Rosemary), a combination of three excellent massage oils with antioxidant and stimulating effects that protect and moisturize the skin.

Orgie Bio allies pleasure, environment respect and ecological awareness.
Orgie has received the NCS ORGANIC and the NCS VEGAN certifications, meaning that when you use Orgie Bio you can be sure that our products comply with the following specifications:
Vegan Friendly Status

Raw Materials Organically Cultivated

GMO-Free

Free of Microplastics

Paraben-Free

Silicone-Free

Phthalate-Free

Recyclable and environmentally friendly packaging

Not Tested On Animals/ Cruelty Free

Natural Fragrances and Plant-Based Solvents
100ml bottle.