Womanizer Duo Clitoral Stimulator Black Gold
Code:

WM002-B

Weight:
Dreamy clitoral stimulation
Smooth sensations and an ergonomic design
G-Spot stimulation
Pleasure air technology
Smart silence - only works on contact with the body
Achieve multiple and blended orgasms
Dual motor control - control clitoral and G-Spot stimulation independently
100% waterproof
12 intensity levels for both clitoral and G-Spot vibration
Up to 2 hours of continuous orgasms
Detailed description
Duo delivers the perfect blend of clitoral and G-spot stimulation. This clitoral stimulator uses Pleasure Air™ Technology while your G-spot is being massaged with the perfectly curved and powerful vibrator. Get ready for the blended orgasm you've always wanted.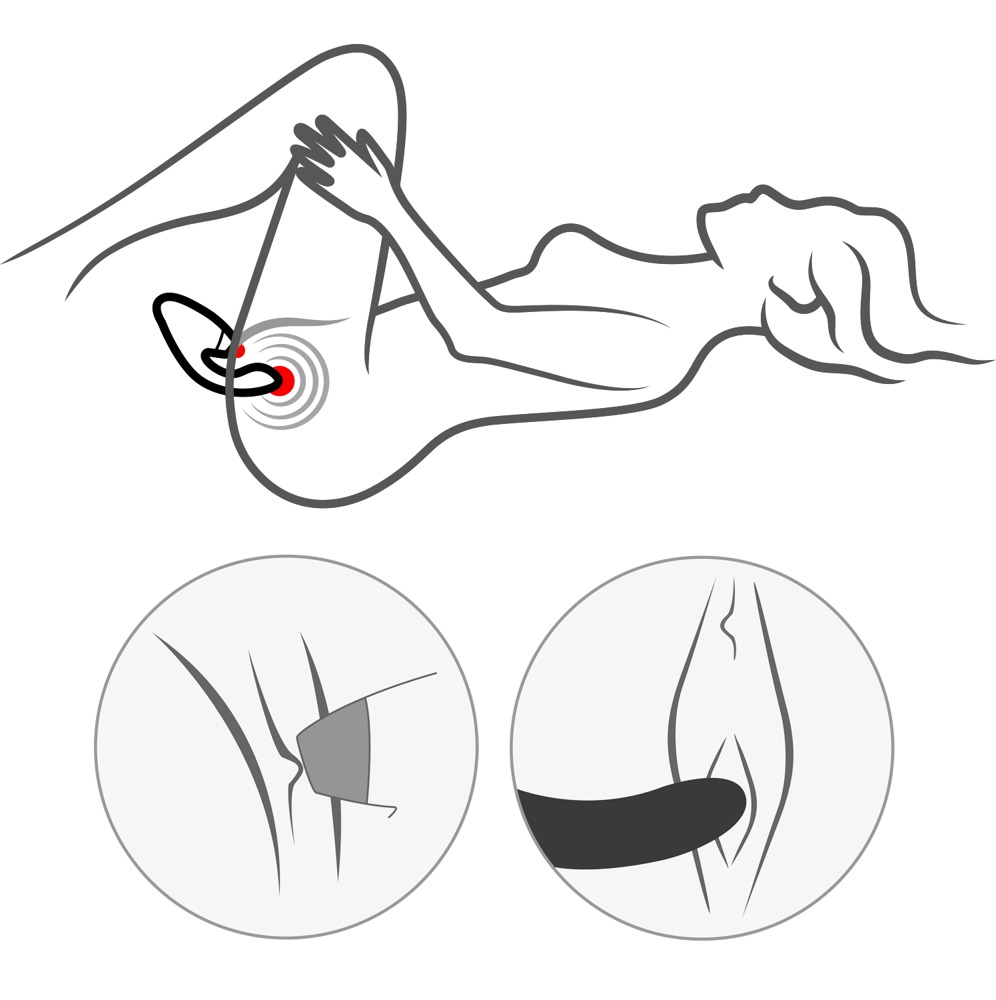 Womanizer Duo is equipped with the innovative Smart Silence™ Technology. It only starts when it first comes into contact with your skin and will turn off automatically when Duo is removed from the body. This way you can have the most discreet pleasureable experience.
Pleasure Air™ Technology
Created for you and your body: Like all Womanizer products, Duo features the unique Pleasure Air™ Technology. It is the best on the market and brings you to new dizzying heights of pleasure. And before you ask: Yes, multiple and blended orgasms are also possible.
DUAL-MOTOR CONTROL
With DUO you can control the Pleasure Air™ clitoral stimulator and the G-spot vibrations individually for the most custom experience.
Infinite pleasure
DUO offers 12 intensity levels for both clitoral and G-spot simtulation. Experience what you want, when you want it.

Run Time
DUO will run for up to 2 hours of play for as many orgams as you desire.
INNOVATIVE design
DUO's ergonomic design fits your body's shape and curves with ease and comfort.
Stimulation head
Try a smaller size of stimulation head for closer contact and more intense sensations to your clitoris.
WATERPROOF
DUO is 100% waterproof for limitless pleasure.
Duo is the most luxurious clitoral stimulator on the market. This beautiful, stylish product looks almost like a piece of artwork thanks to it's elegant curves, gold accent colours and silky soft texture.
This is not just a sex toy. This is the ultimate pleasure maker.
Duo includes:
Womanizer Duo, USB charging cable, satin storage pouch, two stimulation heads, small whip and Womanizer charms and quick start guide.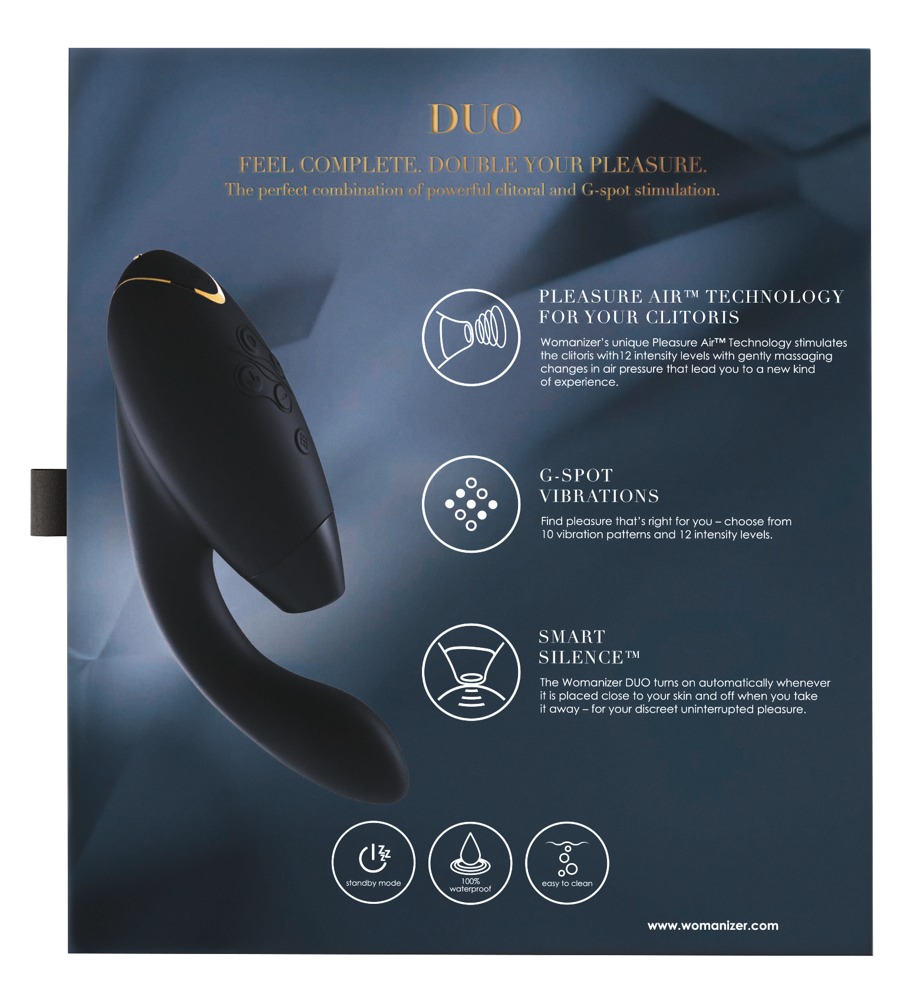 Batteries:

Waterproof:

Material:

Medical Grade Silicone, ABS